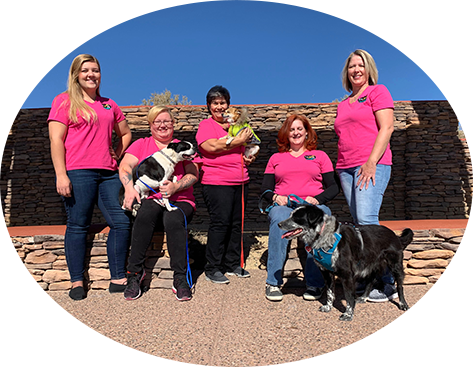 You've seen the sad look in their eyes when you head for the door, or the mad dash under the bed, when the suitcase comes out. Or the little one, that climbs into the suitcase as if to say, "Take me with you!" But you can't always take them with you. You feel guilty. And it's stressful, for you and them.
That's when our pet sitters can help. We step into your shoes while you're gone. We keep them in their home, play with them, take them for walks, feed them the same way you would if you were there. We give them their medications, wipe their paws and clean up their messes, because you would do it if you were there, right? So, they get to stay home, and sleep in their own bed and play in their own space.
So you can leave, without guilt. And they can enjoy a beloved friend's companionship while you're gone.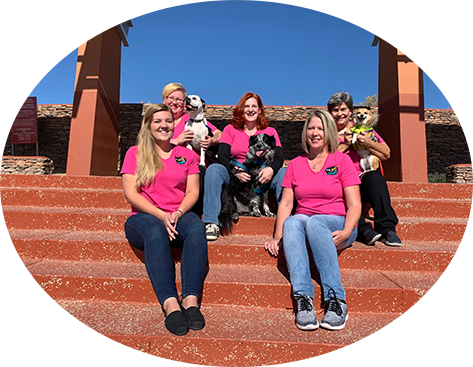 But there's more! Because we're professional pet sitters, we take our jobs very seriously. We're committed to our clients and pets, and we have some sophisticated software to help us manage everything. On your end, this means you get to easily communicate and book your pet sitters 24/7 online or via smartphone app. You can see where, when and what tasks our pet sitters have managed for you! And of course, you get the cutest pictures we can arrange at each visit! It's like we're practically in your pocket!
​That's awesome, right? It would be easy to say that's good enough- but it's not. Those big brown, green and blue eyes that look at us every day, tell us that there's more for us to know and understand. So, we've searched out the best teachers. They keep us on our toes and make sure we are up-to-date with modern training methods and 21st century animal behavioral science. And we have pet sitter first aid and CPR training!
There's another piece of the pet sitting puzzle, though. What about safety? Our business is insured, bonded and all staff is fully background checked. We know it's important for you to trust the people that are visiting your home.
We hope you will consider us for your pet sitting needs. Contact us to schedule a complimentary meet and greet!