Time to Pet is the amazing operating system that Fuzzy Friends uses to manage our pet sitting and dog walking visits. Not only do we use it to secure your information, but we also use it for scheduling, reports on visits, invoicing, and communications!
​Another amazing feature is that Time to Pet is also available as a mobile app that our clients can download in the Apple App Store or Google App Store. Client login information will be accessed once you receive your activation email from us so you can set up your TTP account online.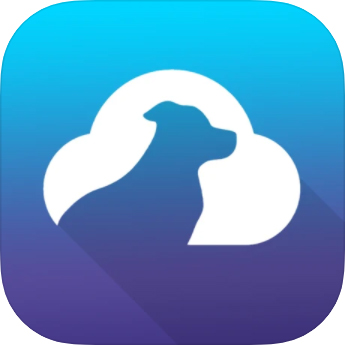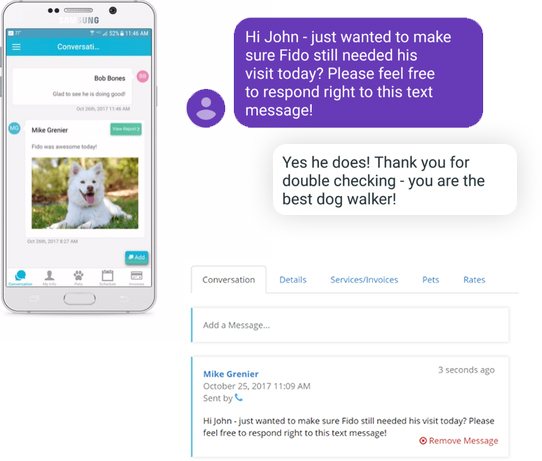 Conversations
Communicating with Clients is so important! We want to make sure that you have easy access to get in touch with your pet sitting team and management, and Time to Pet keeps all the information secure with backend security encryption!
​Not only does Time to Pet act as our text-based conversation system, but at the end of every visit, you will receive a report card through Time to Pet detailing everything that happened during the visit, whether your pet ate, if they took their medication, how they enjoyed their walk, etc. We even include photos that we take for you because we know you must miss your furry babies!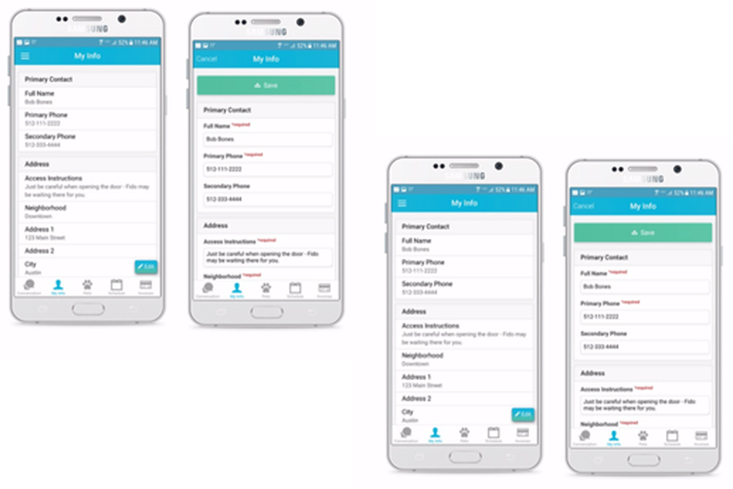 My Info and Pets
Having accurate information is key to a great pet sitting experience. On your Time to Pet mobile app, you can edit your information to make sure everything is accurate. This includes everything from your names, addresses and phone numbers to emergency contacts and accessibility/security information.
We also have a section on Time to Pet to include detailed information about your pets. You can upload a photo of your pet (which can be very helpful on that first visit if you have multiple animals), detailed markings, breed information, and anything specific about your animals (like if they are afraid of fireworks or have an allergy to certain types of treats).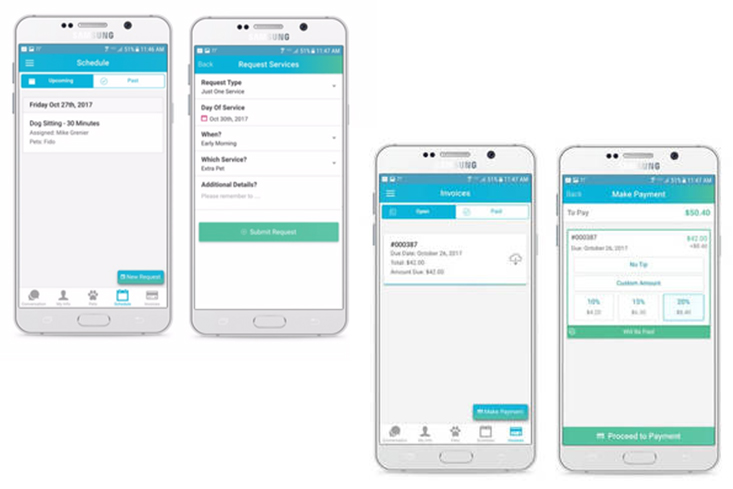 Schedule and Invoices
Can't remember if you've booked your pet sits for that upcoming vacation? No worries! You can check upcoming appointments right in your Time to Pet app! Not only that, but you can request services in-app, as well as request changes to any services already scheduled! It could not be any easier!
Speaking of easy, we want to make sure that you have everything you need right at your fingertips, which is why Time to Pet has a secure way for you to view your invoice and even make payments! No need to worry about sending a check in the mail or leaving cash on the counter (where any pets can get to it).
​Everything can be done easily right in app where you can get confirmation right away!