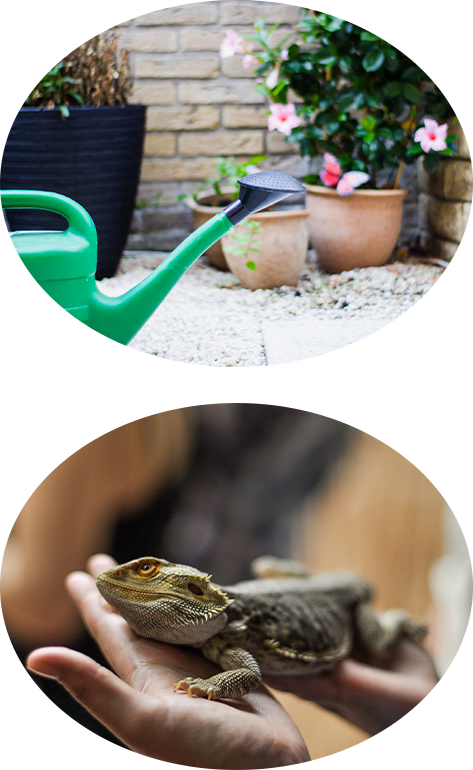 Have peace of mind when you're home away from home. We take care of more than your cats and dogs.
We have experience with:
Indoor Birds (small and large)
Hamsters, gerbils, guinea pigs, ferrets, pet mice and rats
Fish Feeding (indoor tanks and koi ponds)
Amphibians and reptiles
Chickens
Horses (depending on availability)
and More!
We can also refill bird feeders and schedule visits just to take care of your indoor plants and outdoor gardens, even if you don't have pets!
If you need a custom service along with care for cats/dogs, please choose the Cat or Dog package that applies to you and let us know in the comment section the custom services you'd like to request.
Keys +
Key Pickups and Returns are $15 each trip.
​You may also purchase a Key Lock Box from us to have on your property for $15. The industry standard practice is our key filing system which is an in-office secure safe, where we keep two copies of your keys for zero fee.
Holiday +
Holiday Surcharge of $10 per holiday (New Years, Memorial Day, Labor Day, Thanksgiving & Christmas)
Supply Run +
$15 + Mileage surcharge applies when extra supplies are needed for a sit and they are not on hand in the house. Such as food, medications, etc.
Last Minute Reservations & Cancelations +
All reservations made within 48 hours prior to the start of the first visit, will be charged a $25 fee. 25%—50% fee applies when a reservation is cancelled within 48 hours.