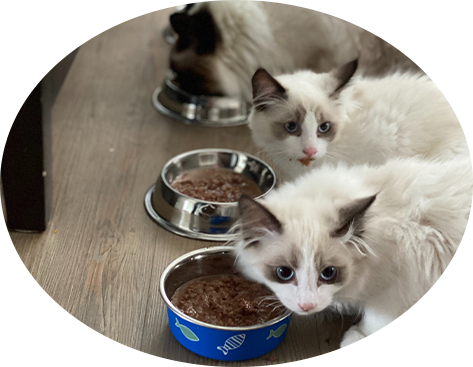 Do you worry about your pets while you're away? Do you have concerns about boarding facilities and whether your pet will feel "at home" while away from home? You are not alone! Many pet parents feel the same way you do: worried. That's where Fuzzy Friends comes in! We take the stress off of you so you can enjoy your vacations knowing that your pets are safe in their own home with a professional pet sitter!
How Does it Work?
After your initial contact, we'll set up a Meet and Greet with our Office Manager and one of our Pet Sitters so you can get to know us and we can get to know you.
While you're away, the sitter you met and approved of will come to your home as often as you've previously requested (we suggest 1-2 visits per day for cats and 2-4 visits for dogs). Depending on your pet's routine, we can visit for 30 or 45 minutes, or if you would like us to stay longer, we can help you with a custom visit!
Our visits include feeding, cleaning and refilling water dishes, play and exercise time, cleaning litter boxes and/or any messes, medication administering, gathering mail and newspapers, watering plants, and home/security checks.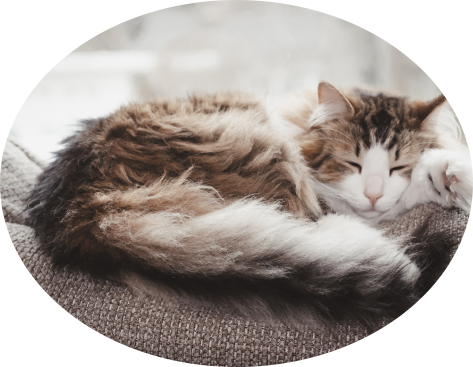 Once the visit is complete, our sitters take photographs of your pets and send them to you along with a report card detailing everything that happened during the visit. You never need to worry about whether someone really did show up because we ease those concerns with our GPS tracking in each report!
Plans & Packages
All cat sitting visits will include feeding, changing water, litter box and/or yard cleaning, basic household tasks such as collecting the mail and watering plants, and of course you will receive an update after the visit including photos of your pets!
** Cat sits must be scheduled no more than two days apart
Price Breakdown / Custom Menu
$27 / 30 minute
$34 / 45 minute visit
$41 / 60 minute visit
Keys +
Key Pickups and Returns are $15 each trip.
​You may also purchase a Key Lock Box from us to have on your property for $15. The industry standard practice is our key filing system which is an in-office secure safe, where we keep two copies of your keys for zero fee.
Holiday +
Holiday Surcharge of $10 per holiday (New Years, Memorial Day, Labor Day, Thanksgiving & Christmas)
Supply Run +
$15 + Mileage surcharge applies when extra supplies are needed for a sit and they are not on hand in the house. Such as food, medications, etc.
Last Minute Reservations & Cancelations +
All reservations made within 48 hours prior to the start of the first visit, will be charged a $25 fee. 25%—50% fee applies when a reservation is cancelled within 48 hours.